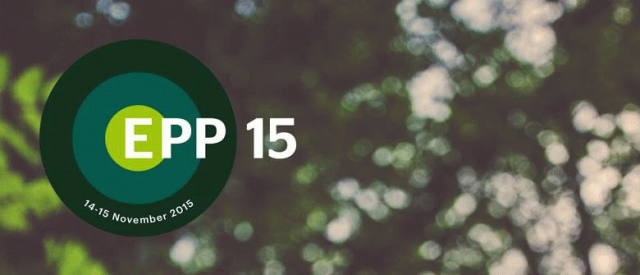 Transition Now works to push the sustainability agenda by invoking the idea of a sustainable economic system. In November 2015 we invite you to participate in the conference Economy, People and Planet 2015 – Exploring Actions of Transition.
The official ticket sale has ended, but contact us on epp2015@omstilling.nu if you are interested in attending the conference.

Ticket Information
Standard tickets cost 495 DKK excl. fee.
If you are a student or a member of Omstilling Nu tickets cost 395 DKK excl. fee. You will have to show your student card upon arrival.
If you want to become a member of Omstilling Nu and support our activities, you can buy an annual membership (200 DKK) and a ticket for 595 DKK excl. fee.

One-day tickets are 295 DKK - 240 DKK for students.

GROUP DISCOUNT: collect a group of five, send an email to epp2015@omstilling.nu and get 100 kr. off each ticket.

All tickets include lunch, tea and coffee.
Workshop Information
When buying your ticket you will have to choose which of the four workshops you want to participate in for Sunday. You will get the chance to participate in two workshops.


As there is a limited space in each of the workshops, individuals will be placed in workshops on a first come first serve basis.